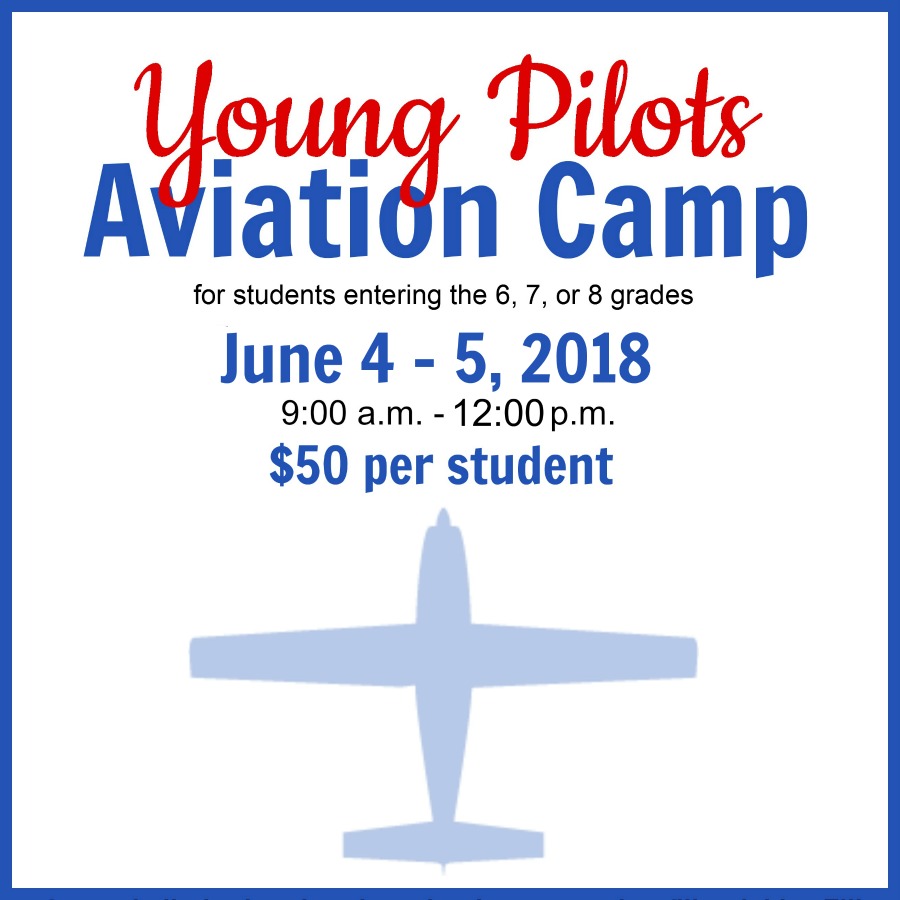 FREE airplane ride donated by the Mentone Flying Club!
Find out what it means to "preflight" an airplane
Create your own flight plan
Tour the Samaritan helicopter and talk to the pilots, nurses, and medics who work there!
Take a rocketry class and build your own rocket!
Get a "behind the scenes" airport tour
Learn about drones!
FREE pancake breakfast ticket to the Mentone Flying Club's annual pancake breakfast fly-in.
And more!
If you have any questions you can contact Jessica at 574-551-7035 or pilotjessicar@gmail.com
Save
Save
Save
Save
Save
Save