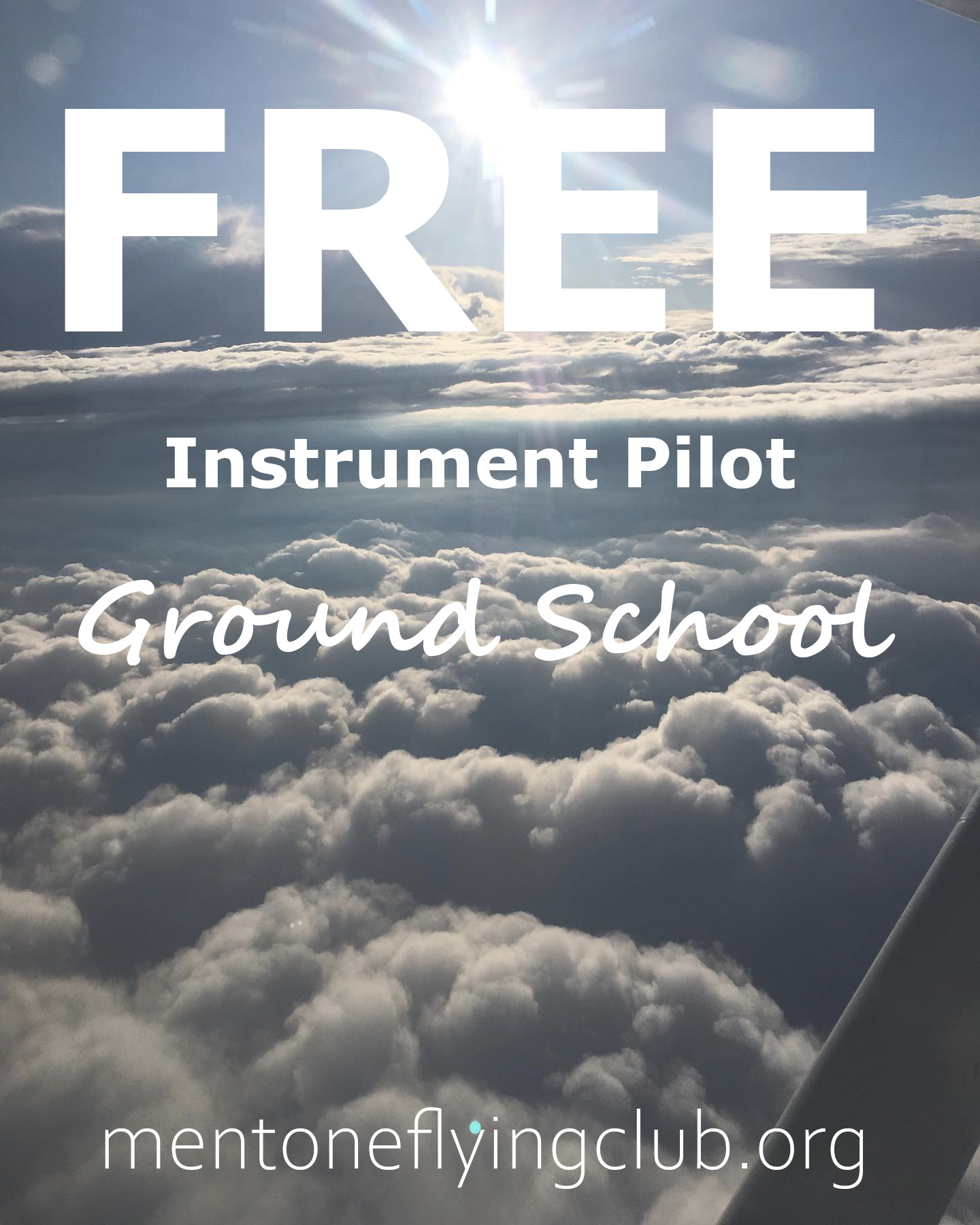 Free Instrument Ground School
Offering our first free Instrument Pilots ground school!
*Note that with the pandemic, we may have to push back the dates, but feel free to get your name on the list!
UPDATE: Classes will now start Tuesday, May 5. It will run Tuesday nights from 7:00pm local to 10:00 pm for 8 weeks.
The target audience is:
Instrument students who want to prepare for the knowledge test
Instrument students who want to supplement their flight training
Currently instrument rated pilots who would like a refresher
Anyone else that might be interested in what all this instrument flying stuff is about
Location: Rochester Airport Terminal Building, 545 N SR 25, Rochester, Indiana.
Contact Cliff Hill at cfi@cliffhill.com or 734-502-5291 or via the email form below to reserve your spot!
Classes meet weekly and begin at 7:00 p.m. at the Rochester airport terminal building.
Items you'll need:
We'll be using the following materials:
Instrument Flying Handbook FAA-H-8083-15B
Aviation Weather AC_00-6B
Aviation Weather Services AC_00-45H
14 CFR Part 91
14 CFR Part 61
Aeronautical Information Manual (AIM)
All can either be purchased (Amazon, Sporty's, etc.), can be downloaded for free at faa.gov, or can be read online.
Useful Links for Students
- FREE Ground School!  Click here to learn more!
- FREE "Study Buddy" from Sporty's: A test prep computer program.
Get weather briefings and plan flights
FREE app that does everything ForeFlight does
App on iTunes: FltPlanGO
App on Google Play: FltPlanGO
Not a legal source for weather and navigation, but still good info.
- Video: How to Use the E6B Flight Computer
- FAR/AIM: 
- Boldmethod.com:
- Video: 5 Types of Altitude Explained
Find out all the information you ever wanted to know about any airport 🙂
Listen to real pilots and air traffic controllers in real time.
Not sure what that symbol means?  Look it up here!
This is not an official weather briefing site, but if you are a member of AOPA, you get to have free access to this helpful tool.